Governor Bobby Jindal proclaims April 13, 2012 as
TARZAN DAY in LOUISIANA!
Welcome to our website dedicated to the documentary film
Tarzan: Lord of the Louisiana Jungle
and the original silent motion picture classic
Tarzan of the Apes
. Please take a few moments to visit the entire site.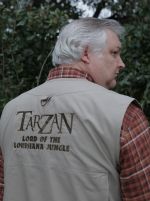 The character of Tarzan™ turns 100 years old this year. In celebration of that milestone, Bossier City's Al Bohl and his daughter, filmmaker Allison Bohl now of Lafayette have teamed up to produce a feature-length documentary entitled, Tarzan: Lord of the Louisiana Jungle.
In August of 1917 an eclectic band of filmmakers, actors and circus acrobats fought malaria, unbearable heat and the swamp of the Louisiana Atchafalaya River Basin to bring to the silver screen the best-selling book Tarzan of the Apes by Edgar Rice Burroughs. It was an instant hit with audiences, considered one of the top six motion pictures of the silent era, and one of the first 10 films to earn over one million dollars at the box office. The film was shot in Morgan City, Louisiana.
Over a period of four years, Al and his daughter combed through hundreds of photos and documents and videotaped up to seventy hours of interviews and locations. They interviewed scholars, authors, historians, fans, experts in merchandise, actors, an expert in primates, the curator of the Burroughs' collection and the family of Edgar Rice Burroughs. Their travels in Louisiana included Morgan City, New Orleans, Patterson and Baton Rouge. They also gathered interviews in Los Angeles and Tarzana, California. More footage was taped in Ohio, Kentucky and Chicago, Illinois.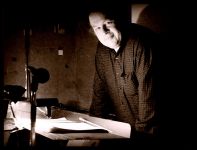 In addition, the Bohls re-edited the original Tarzan of the Apes silent film and added an entirely new orchestral musical score written by Kermit Poling of Shreveport. The success of the movie Tarzan of the Apes spawned over 40 authorized sequels and 6 television shows.